Rolesville Business Bankruptcy Attorney
There's a common saying that many Americans are just a paycheck away from financial distress. For lots of people, that couldn't be more understated. Debt has become a way of life for most. Going from financial stability to being saddled by debt can seemingly happen overnight, despite your best efforts to manage your money. Luckily, you have options to resolve your debt beyond just becoming consumed by financial strife.
The bankruptcy attorney of Bradford Law Offices in Rolesville, North Carolina, can help you get out from under your mounting debt by filing for bankruptcy. We've helped thousands of well-meaning folks just like you resolve their seemingly endless debt and begin their journey into a life without it. If you're ready to take control of your finances and obtain the financial relief you deserve, call the bankruptcy attorneys at Bradford Law Offices today at (919) 758-8879 or contact us online for a free consultation.
How Can Bankruptcy Help Me?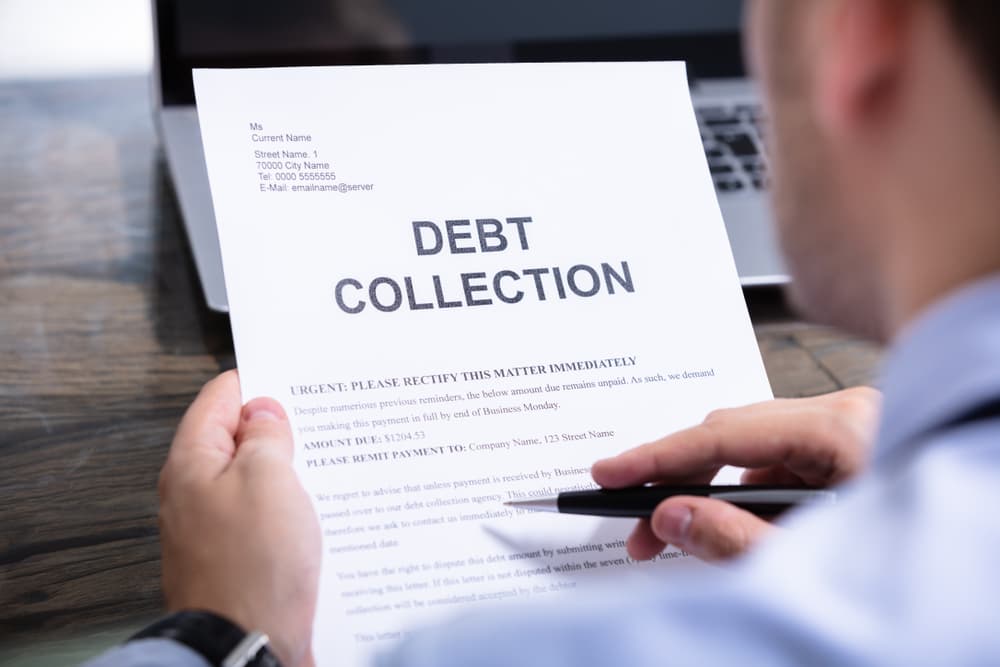 Bankruptcy is a great option if you are facing financial turmoil or if you are drowning in business debt. Here are several ways bankruptcy can help you and/or your business:
Resolve your debt – Various types of debts can be discharged in bankruptcy. In other words, after that debt is discharged, you will no longer owe it nor are you obligated to pay it. The slate, in a sense, is wiped clean.
Stop collection activity and avoid potential legal action by creditors – When you are in debt, your creditors have a number of tools at their disposal to try to obtain the money you owe them. This includes contacting you by phone and mail at your home, place of business, work, or on your cell. Many people consider creditor actions to be harassment, as creditors can be relentless in their attempts to collect the debt owed to them.
After filing for bankruptcy, debt collectors and creditors are issued an automatic stay. This means they have to cease any legal actions and communication with you. This includes any garnishment of your wages. It's important to remember that this stay is only temporary until your bankruptcy is resolved. If your debts are discharged in a Chapter 7 bankruptcy, for example, you will no longer owe the debt and the creditors or debt collectors will have no further reason to contact you.
Temporarily halt eviction or foreclosure of your home – If you are in the process of being evicted from your home or your home is in the process of being foreclosed on, that process will be halted by the automatic stay as well while the bankruptcy proceeds. If you were in the process of being evicted, your landlord will be able to resume that process after your bankruptcy is complete unless you were able to make an agreement with your landlord during the bankruptcy to pay what you owed.
If, however, you file for a Chapter 7 bankruptcy and your mortgage debt is discharged, you will not be able to keep your home because your debt was secured by your property. The bank will retain ownership of the home. If you filed for Chapter 13 bankruptcy, for example, you may be able to keep your home so long as you are abiding by your repayment plan.
Bankruptcy Options
There are several different bankruptcy options that may be available to you for debt relief. The type of bankruptcy you choose to file will be determined based on whether you are filing for bankruptcy as an individual in order to resolve your personal debts or whether you are a business owner filing for bankruptcy to resolve your business' debts. Additionally, if you're a business owner, you'll have to also determine what your goal is for the future of your business –whether you want to end your business or continue operating it. At Bradford Law Offices, we can help you file for the bankruptcy option that best serves your interests, such as:
Why Choose Bradford Law Offices?
Attorney Danny Bradford founded Bradford Law Offices 25 years ago to help clients all over Raleigh, NC find relief from their debts and resolve their construction-related legal matters. Attorney Bradford has two decades of experience helping clients file for Chapter 7, Chapter 11, and Chapter 13 bankruptcy while guiding them in choosing the best option for them and/or their businesses. Bankruptcy law is complex and the process is difficult and time-consuming. Bradford Law Offices has a deep understanding of North Carolina's bankruptcy law and will ensure that your process goes as smoothly as possible by providing you with the best legal advice and representation.
We Can Help You
If you've been dealing with the concern and stress of trying to manage your debt and stay afloat with your finances, you aren't alone. Millions of people just like you look to bankruptcy to help them resolve their debt issues and get back on their feet.
If bankruptcy is the best option for you to move forward with your life on the path toward financial success and stability, you need the Rolesville business bankruptcy attorney of Bradford Law Offices to help you. We have decades of experience helping clients and businesses resolve their debts through bankruptcy. Call us today at (919) 758-8879 or contact us online for a free, confidential consultation about how to get bankruptcy relief for yourself.
Written By: Danny Bradford
Last Updated: January 8, 2023