Sometimes the truth is tough to face. When your business can no longer meet its debt payments and monthly expenses, it might feel like there is no positive outcome available to you. And given how hard you have worked to make your company a success, the situation can certainly exert an emotional strain on you. The Millbrook bankruptcy lawyers of Bradford Law Offices can be the answer you are looking for.
Most people equate the term "bankruptcy" with termination. This does not always have to be the case. Many businesses that have fallen into debt and filed for bankruptcy protection do not go out of business. Quite the contrary. Often, the reorganizing that goes along with a business bankruptcy builds a stronger business with a better financial foundation.
The Millbrook bankruptcy lawyers of Bradford Law Offices understands that you may have questions at this time. That's why we offer a confidential consultation. When you meet with our team, we can discuss your situation and determine whether filing for business bankruptcy is the smart option for you. To speak with us, call (919) 758-8879 today.
Do I Need a Millbrook Bankruptcy Attorney?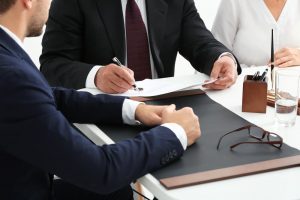 If you are a struggling business owner, it is very important to realize that you have options. It may not seem that way now. In fact, the range of your legal options might feel very limited. At Bradford Law Offices, we could provide you with all the guidance you need to make sure you move forward with the best decision possible for you and your business. The ultimate goal of the work we do on your bankruptcy case, including the advice we give, the paperwork we file, and the hearings we conduct, is to keep your business open so that things can turn around and become profitable again.
Why Choose Bradford Law Offices To Handle My Case?
For over 25 years, we have been serving Raleigh and Millbrook. With experience in business bankruptcy and construction-related cases, including bond claims, lien claims, and government projects, Mr. Bradford has had great success helping companies restructure under Chapter 11 of the Bankruptcy Code. Mr. Bradford is also a member of the North Carolina Bar Association, Bankruptcy Section, the Wake County Bar, and the National Association of Consumer Bankruptcy Attorneys.
We at Bradford Law Offices take pride in our ability to guide you to the right financial solution for your business. We know that every financial situation is different and can be unpredictable, but our goal is to get you out of this insolvent situation as soon as possible.
The Types of Cases We Handle
For companies struggling with debt and monthly expenses, there are a few different ways of filing for protection. Each case is different, so at Bradford Law Offices, we will review your specific situation to determine the best course of action for you and your team. These include:
Chapter 7 Business Bankruptcy
Chapter 7 bankruptcy is available to both individuals and businesses. It is the most common type of bankruptcy to be filed. For many, it is a realistic and effective way to handle a company's financial difficulties. It allows you to essentially shut down your business and erase your debt. Here are a couple of things to keep in mind:
To reduce debt, asset liquidation is required.
A "means test" will be conducted in order to evaluate whether your business is eligible for this type of protection.
Chapter 11 Bankruptcy
Chapter 11 bankruptcy is another option for companies that have been challenged with a prolonged period of debt. It is often referred to as "reorganization" bankruptcy because Chapter 11 allows you to restructure your business into a company that is potentially leaner and more profitable. This type of bankruptcy has some unique attributes, including:
Unsecured debts can be partially repaid.
While paying off debts, the business can still operate.
Aggressive creditors will be prevented from harassing you on your personal or professional phone. This is achieved by an "automatic stay."
You are permitted to stretch out debt payments over a longer period of time through a structured repayment plan. This reorganization of secured debts may also make the payments lower.
Chapter 12 Bankruptcy
Specifically reserved for family farms and fisheries, this type of bankruptcy offers protection to those two family businesses in unpredictable industries. If you're in either of these family businesses and are struggling financially, Chapter 12 bankruptcy might be for you.
You Are Not Alone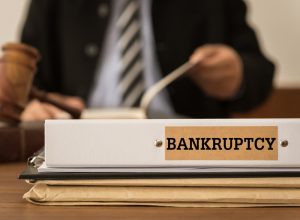 Many businesses have seen a benefit from pursuing bankruptcy. According to the Small Business Administration (SBA), half of all small businesses go out of business. Of those, most fold within the first five years. Instead of becoming a part of this unfortunate statistic, many business owners have turned things around through the process of filing for bankruptcy. By taking advantage of these legal protections, many businesses regain their footing and become successful again.
When seen in the proper light, bankruptcy is a powerful tool businesses can use to restructure their finances and get back on track. A qualified and knowledgeable bankruptcy attorney can help you save the business you have worked so hard to create. We are standing by to help you. Call us at [phone number] to discuss the options that bankruptcy affords.
Contact Us Now for a Consultation
At first, the complexities and advantages of filing for bankruptcy might be hard to understand. It can be a challenge to determine whether filing for bankruptcy is the right solution for your company. However, with an experienced team standing behind you and a knowledgeable lawyer by your side as you go through the process, you might find that filing for bankruptcy might just be the fresh start your company needs.
Bankruptcy protection might be the solution to your company's debt problems, no matter how severe they might be. Call Bradford Law Offices at (919) 758-8879, and we can have a conversation about your situation. Let's discuss the best plan of action for you today.
Written By: Danny Bradford
Last Updated: December 16, 2022