Raleigh

Business Bankruptcy

After putting years of hard work into running a business, it can be difficult to imagine filing for bankruptcy. However, through bankruptcy, you can give your business the financial reset it needs to keep going. Many businesses take on debt when they are first established, and getting out of debt can be challenging.

If you need help to overcome the financial difficulties your business is facing, pursuing bankruptcy allows you to reorganize your debts and continue your business operations. You can also use bankruptcy to liquidate and sell off your remaining assets if you have decided to shut your doors. Chapter 7 and Chapter 11 are the two most common types of bankruptcy for businesses, though farms and fisheries that are struggling with debt can file for Chapter 12 bankruptcy protection.

A skilled bankruptcy attorney can help you determine whether filing for bankruptcy is right for your business and explain the benefits of the different types of bankruptcy.

Read More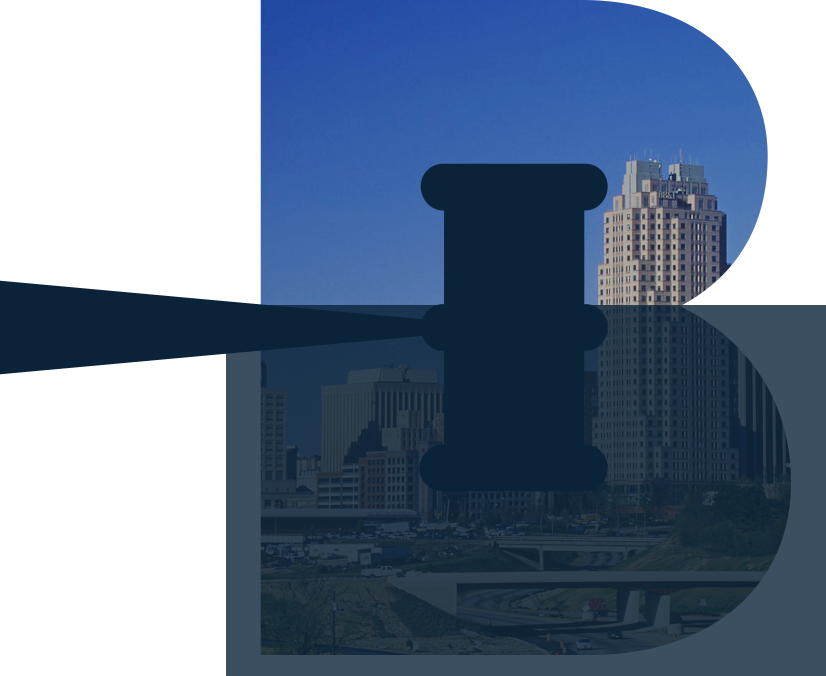 Over
25 Years Of
Dedicated
Experience
welcome to
BRADFORD LAW OFFICES
Firm Overview
Bradford Law Offices have been helping Raleigh business owners navigate the bankruptcy process for almost three decades. Since 1996, Danny Bradford and his team have represented businesses in Chapter 7, Chapter 11, and Chapter 12 bankruptcy cases in the Eastern District of North Carolina. Bradford Law Offices is committed to helping business owners seek debt relief through bankruptcy protection and reorganize their debts so that they can get a fresh financial start and begin to thrive again. Mr. Bradford is a member of the North Carolina Bar Association, Bankruptcy Section, as well as the National Association of Consumer Bankruptcy Attorneys and the Wake County Bar. He and his staff have the reputation, skill, and experience to help business owners in North Carolina successfully obtain a positive outcome after filing for bankruptcy.
Learn More

About Bradford Law Offices
BUSINESS BANKRUPTCY
Chapter 7 Business Bankruptcy
This is the most common type of bankruptcy filed by businesses and is available to both individuals and businesses.
Chapter 11
Bankruptcy
If you've experienced prolonged debt and are struggling to overcome the heavy challenges and obstacles of having debt
Chapter 12
Bankruptcy
This type of protection is specifically reserved for family farmers and fishermen to relieve incurred debt.

YOUR
PATH TO A FINANCIAL FRESH
START

Saving Businesses & Helping Business Owners
Success Stories
- Haley G.
Both Danny and Katelyn have been a tremendous help to me, and I am grateful to them for their help.nny and Katelyn have been a tremendous help to me, and I am grateful to them for their help.
- Denise B.
I had the best experience with Attorney Bradford and his associates!  Filing for bankruptcy can be a very difficult decision to make but after speaking with Attorney Bradford about my options and likely outcomes, I knew he was the one to work with. I had visited other larger bankruptcy law offices and none of them gave me the care and personal attention that I received at Bradford Law Offices. If you chose this practice, you will have someone to walk with you every step of the way with knowledge, professionalism and attention to people and details. THE BEST!!!
- Barbara M.
My experience with Bradford Law was right on time and a life savior. Not only did Danny talk with me and answer any and all questions I had from day one, but he walked with me through each step making sure I understood what was going on. They are very knowledgeable with a clear vision for guidance through situations needing bankruptcy. I would recommend Bradford Law to lead anyone needing their services.
- Angela G.
Danny Brandford is a great attorney to work with. He is very responsive, knowledgeable, and friendly. He took the time to answer my millions of questions throughout my case and not once made me feel like an inconvenience. I wouldn't hesitate to recommend him to anyone in need of his services. Definitely five star service!
- Patty D.
Danny was professional and pleasant in every aspect, when he handled my bankruptcy case. Every step was explained in detail by him and his staff. When I had additional questions I was able to immediately contact him, and his staff to receive my answers. The whole process was not stressful, and I was completely satisfied.
I would recommend Mr. Bradford to anyone. They will not be disappointed
- Lyndah T.
Everyone I know that has used Bradford Law services has had a glowing report regarding their experiences. I find Danny Bradford personable and easy to talk to. I would recommend him without reservation!
- Lora L.
Mr. Bradford was extremely knowledge and with the years of experience behind him, he advised and handled my business and personal needs. His commitment to stay on top of everything during the process was much appreciated. Thank You!
- Mcarthur B.
When it come to this firm they're professionalIsm is impeccable and they were responsive to any questions that I may have had. Not only that they both become a friend to the family. I highly recommend this firm.
- Abhisek M.
I talked to Danny, and the experience was awesome. Since my case was unique, he just solved it during the consultation phase only without charging a single penny.
- William W.
My family was impacted by medical bills and Mr. Bradford helped us restructure the debt so that we did not lose our home. We are deeply grateful.
- Haley G.
Hard working, Honest, and gives it to me straight. I've really appreciated Mr. Bradford's advice, and view. He has been a tremendous help to me.
- William C.
I recommend Mr. Bradford as a business associate for having great character and a strong dedication to standing up for the right side of the law.