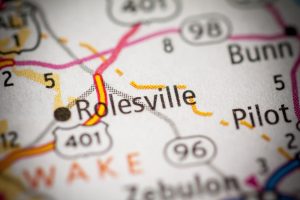 No business owner sets up a business with the intention of filing bankruptcy. However, the reality is that even the most well-run businesses can run into financial trouble. If your business faces financial difficulties, bankruptcy is a good option to help you get a fresh start.
You need an experienced business bankruptcy attorney to protect your rights and help lead you through this challenging time. The Rolesville business bankruptcy lawyer from Bradford Law Offices has the experience and knowledge you are looking for.
The Bradford Law Offices in Rolesville, North Carolina, has helped thousands of well-meaning people resolve their debt. Bankruptcy enables you to take control of your finances, perhaps restructure your business, and get financial relief. Call the Rolesville Chapter 7 business bankruptcy attorney of Bradford Law Offices today at (919) 758-8879 or contact us online for a free and confidential consultation.
What Is Chapter 7 Bankruptcy?
Chapter 7 bankruptcy, sometimes called liquidation bankruptcy, is a common type of bankruptcy filed in the U.S. It is available for businesses that cannot make regular, monthly payments to their creditors. Businesses cannot continue to incur additional debt after filing for Chapter 7 bankruptcy if they want to take full advantage of the bankruptcy laws.
A successful Chapter 7 business bankruptcy requires businesses to meet certain requirements. Your experienced Rolesville business bankruptcy attorney can help determine whether you qualify. Some eligibility requirements include not having filed Chapter 7 in the last eight years and taking a "means test" if your income is higher than the state median.
If you are eligible for Chapter 7 and obtain a discharge, you can eliminate much of your outstanding debt. However, you must liquidate most of the business's physical property to accomplish this. The rules of Chapter 7 bankruptcy require those funds to be used to pay your creditors.
A bankruptcy case starts with a petition filed in bankruptcy court. You must include several documents with your petition that contain detailed accounts of your assets and liabilities, income and expenditures, and current financial affairs.
Once the court receives your petition, a trustee will be assigned. The trustee is responsible for gathering assets from the business and selling them. The proceeds are then used to pay creditors.
According to the IRS, you can receive tax refunds when you have filed for Chapter 7 business bankruptcy. The refund can be delayed because of bankruptcy. The funds may also be turned over to the trustee responsible for paying your debts.
What Debts Are Discharged?
Chapter 7 bankruptcy can discharge or forgive much of a business's unsecured debt. Specific types of debt can be discharged under Chapter 7, and others cannot. Debts that are dischargeable include but are not limited to:
Utility bills
Mortgage or automobile loans when the creditor reclaims the house or vehicle
HOA fees, if the house or condominium is surrendered
Veterans' assistance loans
Collection agency accounts
Credit card balances
Civil court judgments that are not based on fraud
Examples of debts that are not dischargeable under Chapter 7 include but are not limited to:
Child support and alimony
Student loans
Tax liens
Secured debt
Any unsecured debt that was intentionally left out of the filing
How Can an Experienced Rolesville Bankruptcy Attorney Help?
Bankruptcy law is complex and specialized. You need an experienced Rolesville bankruptcy attorney to walk you through the process and ensure that your rights are protected. An experienced bankruptcy attorney knows the necessary steps needed to eliminate as much of your outstanding debt as possible.
There are several contingencies and complexities associated with filing bankruptcy. Applying for business bankruptcy is significantly different from individual bankruptcy law. The complications and nuances must be addressed, or you may not experience the full protection that bankruptcy affords.
We can evaluate your business and its current structure to determine how your business could restructure to survive bankruptcy. Or we could create a plan for you to liquidate everything and close your business's doors.
An experienced attorney can make the process go smoothly and help reduce confusion.
How Can Filing Bankruptcy Protect Your Business?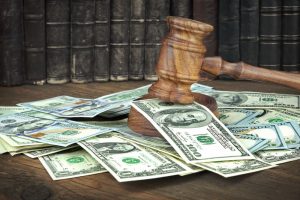 When your business is struggling, and you have debts that cannot be paid, bankruptcy can help in several ways. For example, a variety of different types of debt can be discharged so that you are no longer obligated to pay your creditors. This helps wipe the slate clean and allows you to start over.
Chapter 7 bankruptcy also helps you avoid any legal action by creditors and stops all collection activity. Creditors are often relentless in their attempts to collect a debt. Removing this stress from your daily life can have a positive impact on your mental health.
If your business is in the process of being evicted from your storefront, filing for bankruptcy may slow the process. This allows the trustee time to sell your assets and settle with your creditors, including your landlord or bank.
Filing Chapter 7 bankruptcy for your business may also have an impact on your personal finances. An experienced Rolesville business bankruptcy attorney can help you protect as much of your personal assets as possible.
Contact an Experienced Rolesville Chapter 7 Business Bankruptcy Attorney for Help
For more than 25 years, the legal team at Bradford Law Offices has dedicated their professional lives to helping businesses facing financial hardship. Our experienced team takes the time to get to know our clients.
We recognize that everyone has a unique story, and we are ready to hear yours. We use your details to build a customized bankruptcy plan to protect your rights and interests. Facing financial hardship and filing for Chapter 7 business bankruptcy can be challenging.
You need an experienced bankruptcy attorney to represent your rights and help make the process go smoothly. The Rolesville business bankruptcy attorney of Bradford Law Offices is ready to help you take the first step. Call us today at (919) 758-8879 or contact us online for your confidential consultation.
Written By: Danny Bradford
Last Updated: March 9, 2023