Wake Forest Chapter 11 Bankruptcy Attorneys
Life can come at you from a lot of different angles. One moment you may be in great financial shape. The next moment, you can find yourself drowning in debt and unsure what your next move should be. As you sink further into debt, it can become harder to manage your finances and keep your head above water. There are no two ways about it, paying down debt can be challenging. At some point, you must ask yourself, "where does it end?"
If you are s business owner or individual who is struggling to keep up with debt, consider talking to an experienced Wake Forest business bankruptcy attorney about your legal options. Filing for Chapter 11 bankruptcy may be one viable option for your situation. At Bradford Law Offices, we can review your financial situation, discuss whether Chapter 11 is right for you, and talk about ways to get your debt under control.
Financial problems are frightening and can cause significant stress. Avoiding the problem will only make it worse. Confront your debt and get the advice of a skilled bankruptcy attorney who can help you protect the things you have worked so hard to achieve. Creditors are ready to pounce. Fight back with the help of an experienced bankruptcy attorney. Call the Wake Forest office of Bradford Law Offices at (919) 758-8879 today.
What Is Chapter 11 Bankruptcy?
Chapter 11 bankruptcy is one option that companies have that can help them weather a potentially temporary downturn in their financial situation. Unlike other forms of bankruptcy, Chapter 11 allows a company to stay in operation while protecting them from the advances of aggressive collectors and vendors. Chapter 11 is often referred to as a reorganizational bankruptcy because a company can keep its doors open while it restructures its finances.
When a company files for Chapter 11, creditors are temporarily prevented from taking any action against the company to recover the debts they're owed. The business is then allowed time to come up with a reorganization plan. This plan is essentially an agreement between the company its creditors that outlines how the organization plans on paying down its debt.
Who Is Eligible to File Chapter 11 Bankruptcy?
Chapter 11 bankruptcy has evolved over the years. It was used primarily by large corporations and businesses. However, even small businesses can now use Chapter 11 to keep their doors open and reorganize their financial interests.
While businesses typically utilize Chapter 11 bankruptcy, there may be instances where an individual can also file for Chapter 11. Chapter 11 can be an option when Chapter 7 bankruptcy and Chapter 13 bankruptcy are not appropriate methods for tackling an individual's debt.
What to Expect When Filing for Chapter 11 Bankruptcy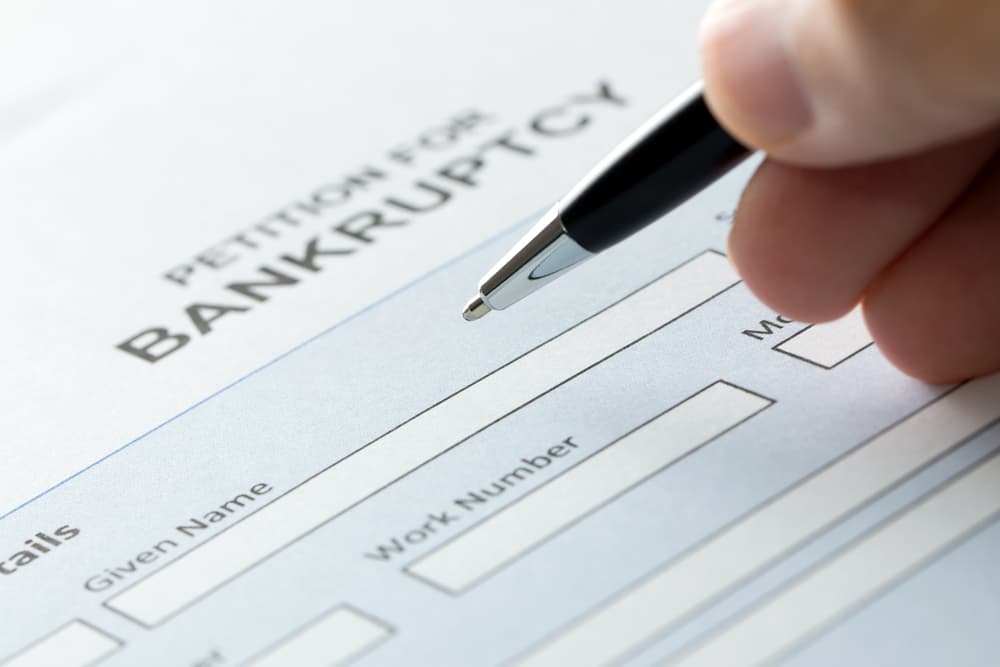 Chapter 11 gives individuals or businesses time to formulate an organizational plan that addresses how their debt will be paid. When filing, the individual or organization is generally given up to four months to come up with a plan. This time frame can be extended in some situations. An extension may give the filing party up to 18 months to craft a reorganization plan. Most plans will include an outline for downsizing or ways to reduce expenses that can free up assets or capital.
However, forming a plan of action is only part of the equation. Once an entity files a plan, creditors must vote on whether to accept the plan. A bankruptcy court will ultimately review the plan and the creditor's input when proceeding with the bankruptcy filing.
The Benefits of Filing Chapter 11
There are a lot of circumstances that can result in a temporary downturn in a person's or company's financial situation. When tough times back people into a corner, Chapter 11 bankruptcy may give them the time they need to restructure. One of the benefits of filing Chapter 11 is that it gives a person or company the time needed to reassess their financial situation.
Another benefit to Chapter 11 is that while an organization is coming up with a strategy to reorganize, all collection actions come to a halt. During the planning period, payment requests will cease, eviction or foreclosure proceedings will halt, and other collection processes will be stopped. While this is temporary, it does alleviate some pressure and gives a party some breathing room from the stress of dealing with aggressive creditors.
Do You Need a Bankruptcy Attorney?
Yes. At Bradford Law Offices, we are not going to sugarcoat the situation. Chapter 11 bankruptcy can be complicated. Filing for bankruptcy may offer many long-term benefits. However, there can be long-term consequences, especially if your bankruptcy case is not handled correctly. Multiple financial documents and records must be provided to creditors and the courts regarding a restructuring plan. An attorney will be able to help you gather the information needed. They can also guide you through the often-complex process of filing for Chapter 11.
At Bradford Law Offices, Danny Bradford has over 25 years of bankruptcy law experience. He utilizes this experience to help individuals and businesses achieve the best result possible for their financial situation. His team also provides trustworthy and honest financial and legal advice to help get you through this often stressful and difficult time.
Contact an Experienced Wake Forest Bankruptcy Attorney Today
You do not have to navigate the complex and delicate framework of bankruptcy on your own. At Bradford Law Offices, our team is ready to discuss your financial situation and provide you with a range of viable legal options. Chapter 11 bankruptcy may be one of those options.
Contact our Wake Forest team at (919) 758-8879 today. We want to help you determine the best course of action for your situation. You have worked hard to build your business. Do not watch it all slip away because of a potentially temporary downturn in your financial outlook. Take action to protect what you have achieved and call Bradford Law Offices for help. Your consultation is completely confidential.
Written By: Danny Bradford
Last Updated: March 9, 2023