You've worked hard and sacrificed a lot for the sake of your business, but what if you realize that you are not making enough to cover your monthly expenses and debts? You continue to pour all your time and resources into keeping the business afloat, but it might not be enough, and your money problems could worsen.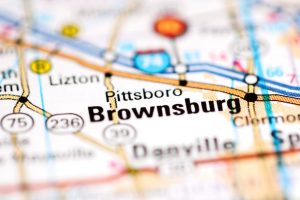 Understandably, you worry about how you will keep your company going as well as how you will support yourself and your family and pay your employees. Fortunately, you have options, and you can contact the attorneys at Bradford Law Offices for help.
One of Eastern North Carolina's premier business bankruptcy law firms, Bradford Law Offices has helped hundreds of business owners in Pittsboro find relief from their insurmountable business debt, and we can explain all your options for dealing with your business debt so that your company will be in better financial shape in the future. Contact the Pittsboro business bankruptcy attorneys of Bradford Law Offices today at (919) 758-8879 to request a confidential consultation.
Types of Business Bankruptcy We Handle
As hard as you've worked to build your business and keep it afloat, you feel stressed and discouraged when you face the mountain of debt your company has acquired. You might also feel defeated and embarrassed that you can no longer continue to operate as you have. You might also believe that bankruptcy is something you should avoid at all costs.
The truth is, bankruptcy can be a viable method for you to find the relief you need from your overwhelming debt, and it can provide you with peace of mind as well as give you and your company a fresh start.
The following are the most common types of bankruptcy protection available to businesses, along with things you need to keep in mind as you consider your options:
Chapter 7
Chapter 7 is the most common type of bankruptcy, and the protection is available to businesses and individuals alike. The option is a better choice for sole proprietors than for corporations or LLCs because the latter entities will not receive a discharge of debt. You should also consider the following:
When filing Chapter 7, you will have to close your business.
You will be required to liquidate your business assets to pay your creditors.
You are allowed certain exemptions for property and assets.
You will have to qualify for this protection through a "means test."
Chapter 11
Chapter 11 bankruptcy is a better choice for corporations and LLCs. It is also a good option for those businesses that have acquired large amounts of debt over time and find it difficult to manage their debt responsibilities and the obstacles it creates. Other considerations for Chapter 11 include:
You can continue to operate your business.
You can set up a debt repayment method to pay back unsecured debts.
You will receive an automatic stay from a judge that will relieve you of dealing with aggressive creditors and collection agencies.
You can reorganize your secured debts and establish an extended timeline for paying the debt.
Chapter 12
Chapter 12 bankruptcy is reserved for "family farmers" and "family fishermen" whose farm or fishery provides a regular source of income. These types of businesses are susceptible to natural forces and other factors beyond a proprietor's control, and it provides a method for those who are struggling financially to obtain relief.
Chapter 12 allows debtors to offer a repayment plan to their creditors and make installment payments for three to five years.
Why You Need a Business Bankruptcy Attorney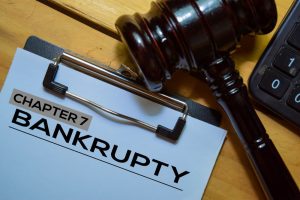 In any given year, nearly 800,000 individuals and businesses file for bankruptcy throughout the United States. Furthermore, the Small Business Administration (SBA) claims around half of all small businesses do not survive the first five years of operation and close their doors.
Whether or not you find comfort in knowing you are not alone in your situation, you should also understand that the government realizes the importance of small businesses to our country's economy, and the bankruptcy code is designed to help business owners overcome their financial issues and get back on their feet.
Although it's an effective and powerful method for helping your business and its finances, bankruptcy is a legal process. You need a full understanding of the U.S. Bankruptcy Code and a firm grasp of the law to successfully gain bankruptcy protection.
You will need an attorney on your side who can help you understand which kind of bankruptcy best suits your situation and will administer the required tests and evaluations needed to determine that you qualify. You also want an attorney who has experience handling all types of business bankruptcy so that they can advise you of your options and more effectively assist you throughout the process.
Depending on which chapter you file under, the process can take considerable time, and you should work with an attorney who will maintain an open line of communication with you and always keep you abreast of the status of your case.
We Can Help
Bradford Law Offices has helped business owners in Pittsboro and throughout Eastern North Carolina for more than 25 years. We will sit with you and carefully evaluate your situation to help you determine which protection you qualify for, and we will customize a solution based on your specific needs.
Our law firm's founder, attorney Danny Bradford, is a native of Marion, North Carolina, and he has focused primarily on bankruptcy law since he began our practice in 1996. In addition to his extensive business bankruptcy experience, Mr. Bradford is a notable member of the North Carolina Bar Association's Bankruptcy Section, as well as several other prominent legal organizations. He also has considerable knowledge regarding government cases involving lien and bond claims, and he has received recognition as a leading bankruptcy attorney for clients in the construction industry.
For a complete and confidential evaluation of your situation from a local attorney who is looking out for you and your business, contact Bradford Law Offices at (919) 758-8879 today.
Written By: Danny Bradford
Last Updated: February 17, 2023