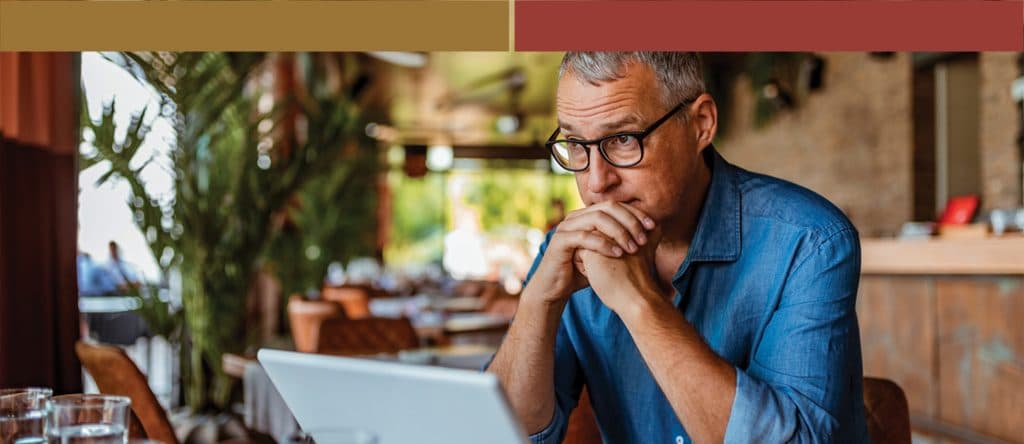 YOU HAVE OPTIONS
When your company is struggling financially, it's easy to feel like there's no solution. Well, there is.
Before you do anything or make financial decisions that could affect the long-term health of your company, we urge you to give us a call and schedule no-cost consultation. At Bradford Law, we believe that debt does not determine your future—you do. And we will work with you to leverage all of the legal tools and laws at our disposal to arrive at the best possible outcome for your unique situation.
5 THINGS YOU SHOULD KNOW:
Bankruptcy can be a solution. It is a strategic financial tool designed to help you eliminate certain kinds of debt, restructure payments for other debts and protect your most important assets.
Your company is valuable. Considering business bankruptcy as a strategic business decision means you have a company that is worth saving and that you are invested in its future prosperity. You have invested your life in your business, don't walk away – live to prosper another day.
Business bankruptcy is a special type of law. Only a handful of legal firms in our area specialize in business bankruptcies. Having a skilled team on your side can help you determine which creditors to pay first, how to implement an overall debt strategy and identify a path forward.
Don't wait to contact an attorney. One of the common mistakes people make is they wait too long to seek legal advice. Or, businesses enter into negotiations with creditors on their own and often fail to properly prioritize the use of limited funds.
Our initial consultation is free. Take the first step toward repositioning your company for success and get in touch with the legal pros at Bradford law. We're ready when you are. 919.758.8879.
Why choose Bradford Law?
As leading commercial bankruptcy attorneys in the Raleigh area for over 25 years, our team has represented a large number of businesses before the Bankruptcy Courts for the Eastern District of North Carolina.
Here's company owner and founder Danny Bradford on how business bankruptcy is often a smart, strategic decision.
Not All Bankruptcies Are Alike
Did you know that there are many different kinds of bankruptcy designed to deal with different types and levels of financial distress? Chapters 7, 11, 12 and 13 are just a few. We can help you determine which legal avenue represents the best path forward for you and your business.
Relief Starts Here.Please fill out the form fields and someone from our team will be in touch to schedule an initial consultation. Questions? Call (919) 758-8879
Written By: Danny Bradford
Last Updated: October 13, 2023